50 years after the civil war caused heavy casualties, South Korea has grown rapidly with the advanced urban as Seoul, Busan, Daegu, Incheon ... However, the Korea Tourism also has unique natural scenery to attract tourists. Especially the filming location for Korean dramas popular throughout Asia and became the proud sights of Korean tourism.
10 Korean tourist destination not to be missed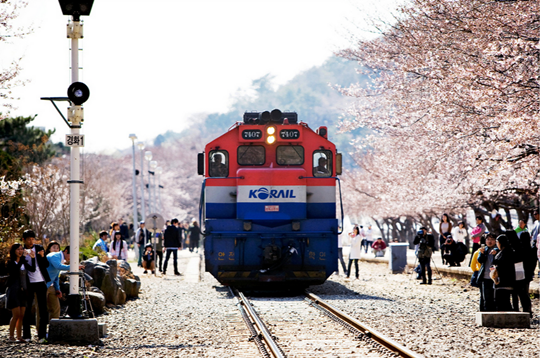 Kyeongwha train station in Jinhae
Kyeongwha train station in Jinhae
Jinhae-gu is an area in the city of Changwon, south Korea. Jinhae festival is famous for the annual cherry blossoms in spring. The two places most beautiful sight of cherry blossoms Korean tourist at the train station and at the canal Kyeongwha Yeojwa in Jinhae. Especially, in Yeojwa channels, couples can walk across the bridge romantic Romance Bridge, location filming TV drama "Romance" (Vietnamese name is Like a love song) with the presence of the couple held celebrities Kim Ha Neul and Kim Jae Won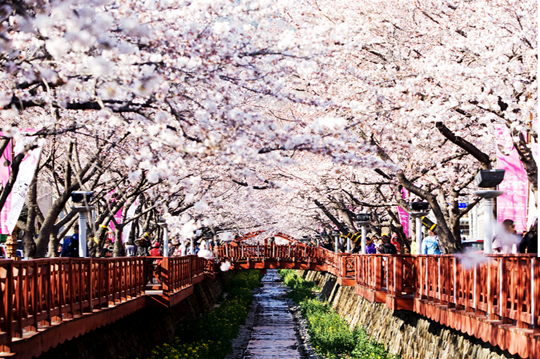 Seorak Mountain is third highest mountain in South Korea, is located in Gangwon Province in the northeast. Seoraksan National Park is the jewel of tourism in Korea with many prominent landmarks such as rock clusters Ulsanbawi with 5 blocks side by side, on top of each block are recessed slot format as the cauldron. There is also the Thousand Buddha Valley, also called Seorak Valley, because the two sides are mountain valleys arranged as two rows of Buddha statues.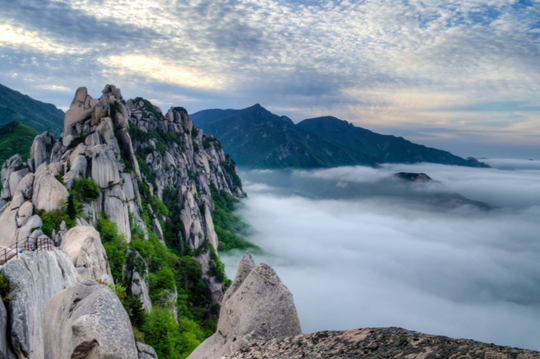 Jejudo is the island's most renowned tourist Korea, has appeared and is mentioned in many dramas of kimchi. To explore the entire island you have to take a bit of time. Some point to highlight is the eastern coastline Seopjikoji with volcanic rocks of all shapes, Ilchubong Seongsan Mountain (also known as peak Dawn) - a 5000-year-old crater has great views at sunrise and Mount Halla mysterious scene of snow covered trees in winter. In Seopjikoji also served as the house where filming All In (name Vietnamese: One For All / chipboard threads of Destiny) by two stars Song Hye Kyo and Lee Byung-hun. In addition, Udo Island (Niu Island) is located very close Jejudo is also a popular destination of Korean tourists, with Niu Bat Canh Island is the island's most beautiful 8. There are also red coral coast Rhodolith rare.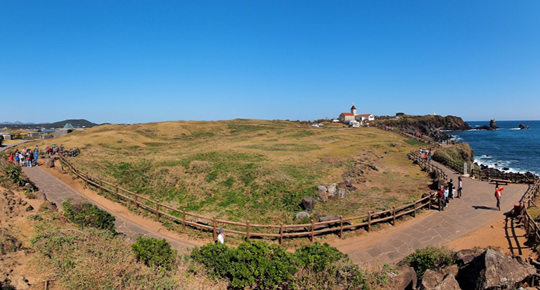 Bomun gazebo located in the city of Gyeongju, the ancient capital of the Shilla Dynasty. This is one of the tourist attractions Korea that you can enjoy the beautiful scenery throughout the four seasons: spring cherry blossoms, spring peeled green, red and chlorosis of the leaves fall, along with the white winter snow.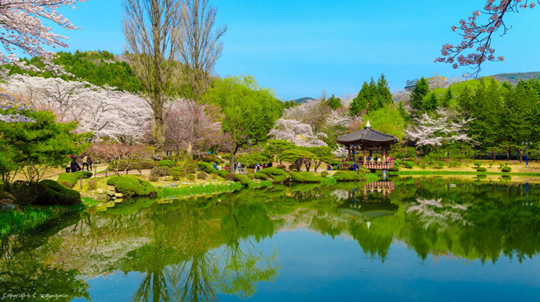 Haeinsa temple is 1200 years old Buddhist temple kept the world's oldest, volumes of the Tripitaka Koreana. The temple also has the oldest wooden statue Korea. This is an important Buddhist destination of Korean tourists.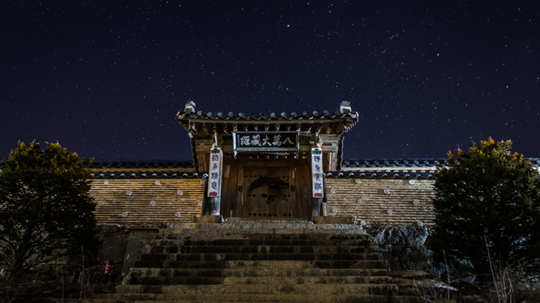 6. GARDEN ARCHITECTURE JUKNOKWON
Juknokwon bamboo garden in a whole artificial landscape behind a Confucian school in Damyang, Jeollanam Province. Here you can find a bamboo forest covered a large area, with waterfall and gazebo. This is one of the destinations of the tour sucked Korean visitors.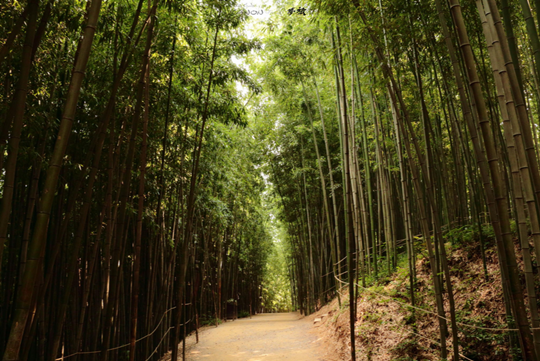 Approximately 40% of tea is produced in South Korea on the "field of" in Boseong, and is a popular tourist Korea has become the drama filming and famous movie. In addition to enjoying the products made from green tea, tourists come here mainly to watch the wonderful scenery of the hills stretching tea co.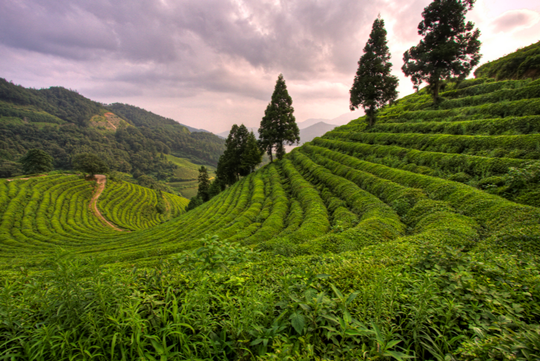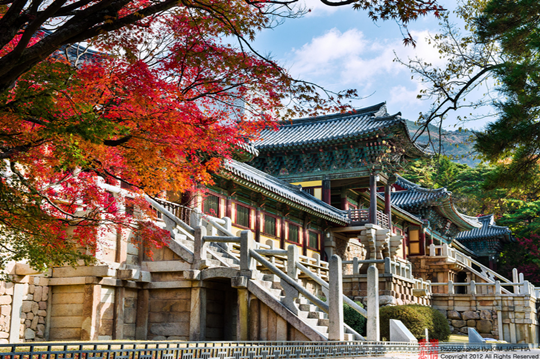 Bulguksa Temple is located in the city of Gyeongju, the temple is one of the most valuable historical and religious tourism of Korea. UNESCO's World Heritage, Bulguksa temple 1500 years old has kept Korea's national treasure 7 including 2 stone stupa and 2 copper statue. Nearly Bulguksa Seokguram cave, a world cultural heritage else.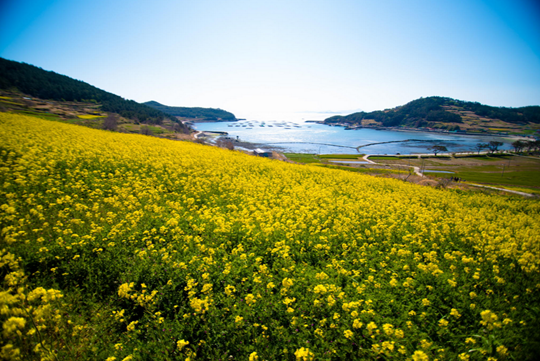 Cheongsando is a beautiful island off the coast of south Korea, is covered by the fishing village of barley and shiny copper. A special feature of the field is that they are limited by a low stone wall ranges are featured. Besides beautiful blue and gold of barley, Korean tourists can also see the beauty of flowering canola and chrysanthemum butterfly in Cheongsando.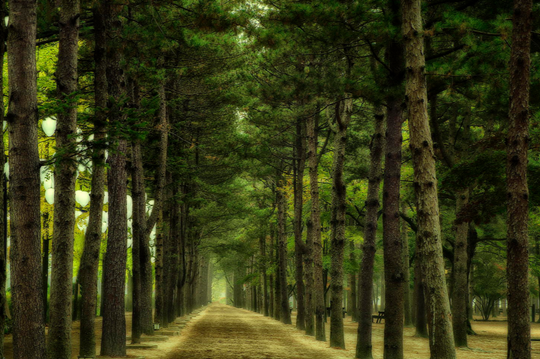 Nami Island attract tourism to Korea because it is a dial drama Winter Sonata resounding success (Vietnamese name: Winter Sonata) by two actors Bae Yong Joon and Choi Ji Woo The main fabric. Coming here, you will be walking down the road between two rows romance sam plants, a familiar scene in the movie Winter Sonata.